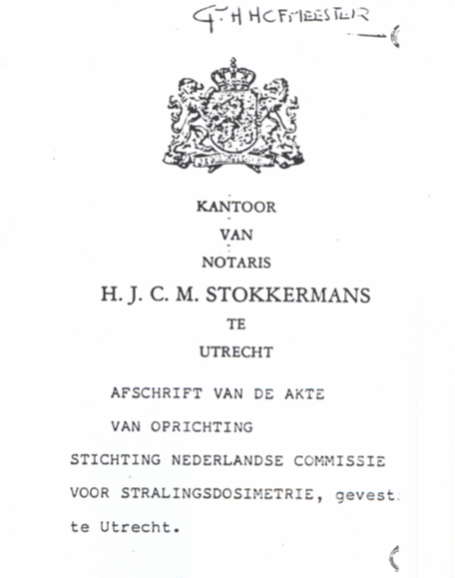 The Nederlandse Commissie voor Stralingsdosimetrie (NCS, Netherlands Commission on Radiation Dosimetry) was officially established on 3 September 1982 with the aim of promoting the appropriate use of dosimetry of ionizing radiation both for scientific research and practical applications. The statutes are formalised in a notarial act, which can be downloaded here.
The early days members and the notary who were present during the official installation of the NCS were
Prof. Dr. Pieter Thomas (Chair)
Henri Willem Julius (Secretary)
Henricus Johannes Cornelis Maria Stokkermans (Notary)
The fiscal number or RSIN of the NCS is 816755851.
Please, email your valuable contribution to this list to the NCS secretary.